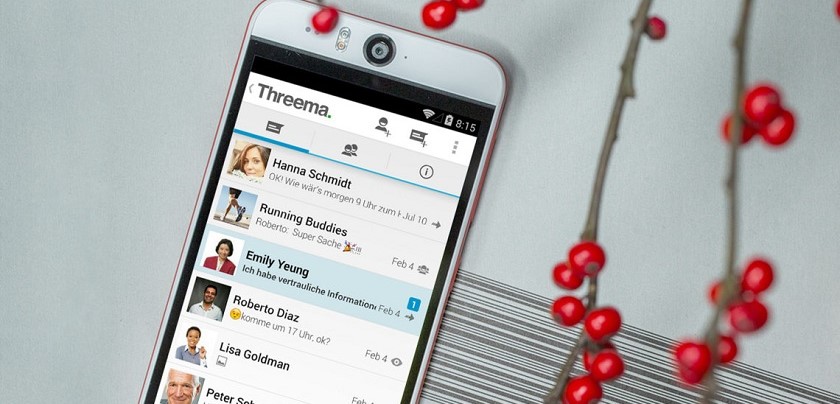 Threema is a messenger, just like Whatsapp. In direct comparison, however, Threema performs better in every respect, not only in terms of data security, but even in terms of functionality and features.
Users can send text and voice messages, files and locations in group and individual chats, make voice calls, polls and much more. Threema is designed in such a way that no data track is created. Groups and contact lists are not stored on the provider's server, but on the users' devices. Messages are deleted immediately after delivery. In this way, hardly any metadata is created. Contacts can be verified by scanning a QR code or biometrically. Users enjoy complete anonymity: Each user generates a random Threema ID when setting up the app.
Threema is a company based in Switzerland. The software is available for Android, iOS and Windows Phone. More information at www.threema.ch.