Webcam espionage is not a conspiracy theory, but reality - millions of people are affected. Unnoticed observed by your webcam on your own electronic device. The hackers watch live or take photos and videos. The victims are then blackmailed for money, information or other services. The most famous story is probably that of Cassidy Wolf, the former Miss Teen USA.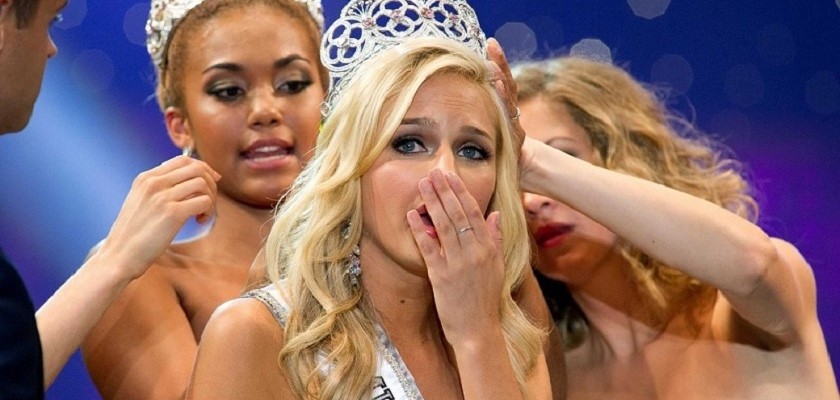 The perpetrator came from the immediate vicinity: Jared Abrahams and Cassidy Wolf attended high school near Los Angeles together in 2013. The 19-year-old managed to manipulate the camera on Cassidy's computer so that he could take nude pictures of the girl while she was in her room. Later he contacted Wolf anonymously and threatened to post the pictures and videos on social networks - if she was not willing to send him more photos or strip for him via Skype. Wolf refused and called in the authorities. The perpetrator was convicted and later confessed to blackmailing many more women.
Millions are affected by webcam hacking
The Cassidy Wolf case is just the tip of the iceberg. And it doesn't always go so lightly. Most of the victims suffer silently because they lack Wolf's courage to go out. Hundreds of press reports give an idea of the problems' scale. According to the Guardian, British intelligence alone has collected millions of webcam stills. And it can be assumed that other secret services will do the same. The deeds of a man from the Rhineland who was convicted of spying on one hundred young people are exemplary. And an American university was watching students in their dormitories. For the exchange of particularly "spicy" webcam recordings, there are existing forums in the Darknet.
Blackmailers destroy victims' lives
The motives of the perpetrators are manifold and range from boredom and voyeurism to desires for power, sadism and greed. In many cases it is a matter of blackmailing money or information. The victims' reactions vary: some cooperate and suffer quietly, which encourages the extorters to make bolder and bolder demands. Few decide to go outing themselves and endure the shame of exposing the pictures to the public. Others withdraw into social isolation - or move. But hide-and-seek is no solution in the age of a boundless Internet. There have even been cases of victims chased into suicide.
Who is at risk?


Depending on the origin of the perpetrators and the purpose of the hacking, different target groups are in focus.
For the secret service it is blackmailing of successful businessmen or politicians, for the peeping tom next door the young neighbour, the paedophile targets children and teens, the curious colleague from work peeps on the attractive colleague and the bored hacker tries to get hold on the accidental victim. You don't have to be paranoid to realize that in principle everyone can be affected. Just as with conventional burglaries, cybercrime primarily preys on those who are particularly easy to outsmart. Those who lock their doors have far less to fear.
How easy is webcam hacking?
Webcam hacking, also known as Camfecting, is no big challenge for hackers. Tech portals such as Tech-Crunch or Mashable as well as the daily press feature numerous reports. With the help of the Darknet or normal search engines, corresponding instructions and malware can be found easily. Access happens via so-called Trojans. These reach your computer through infected links on YouTube or Facebook, for example, or through e-mails. This allows hackers to take control of your device and activate the camera to take photos or record video.
What can I do about it?
The solution is very simple: cover your camera, improvise with glue or - more stylish and practical - with a webcam cover.
By the way, those who protect themselves are in the best company. According to a study by Kapersky (virus protection software), already in 2014 about 44% of Internet users were afraid of webcam hacking. Of these, 21% said they covered their camera.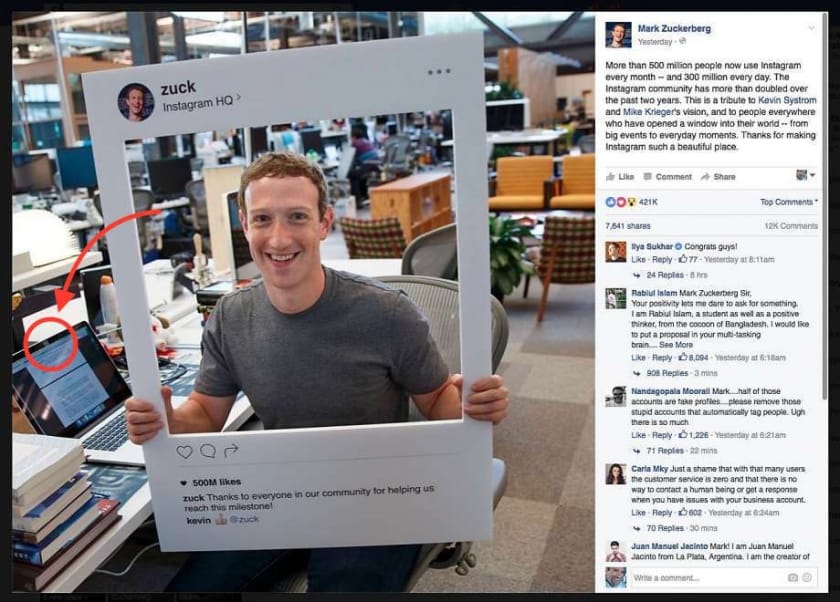 Even Mark Zuckerberg (see picture) was unintentionally "caught" with a webcam cover. The expression is not entirely wrong because Zuckerberg officially takes the view that privacy is "outdated". And ex-FBI chief Comey said in an interview, "When you walk into our offices, you see these little things all over the cameras on top of the computer screens that can cover the webcam." Protection is so simple that it would be almost negligent not to do it.